Industrial Confined Space Entry and Monitor
Every year workers perish while working within confined spaces. Most of these incidents are a result of workers being unprepared for the circumstances they encounter.
Use this course to ensure your industrial health and safety management plan is meeting corporate expectations. This course is designed for supervisors and workers that must
enter or provide attendant services involving confined spaces. The course addresses legislation, hazards, testing regimes, signage, and emergency response procedures
associated with confined spaces.
Who should attend? Workers who will work in or around a confined or restricted space as well as workers designated as a monitor or 'safety watch' for a confined space entry.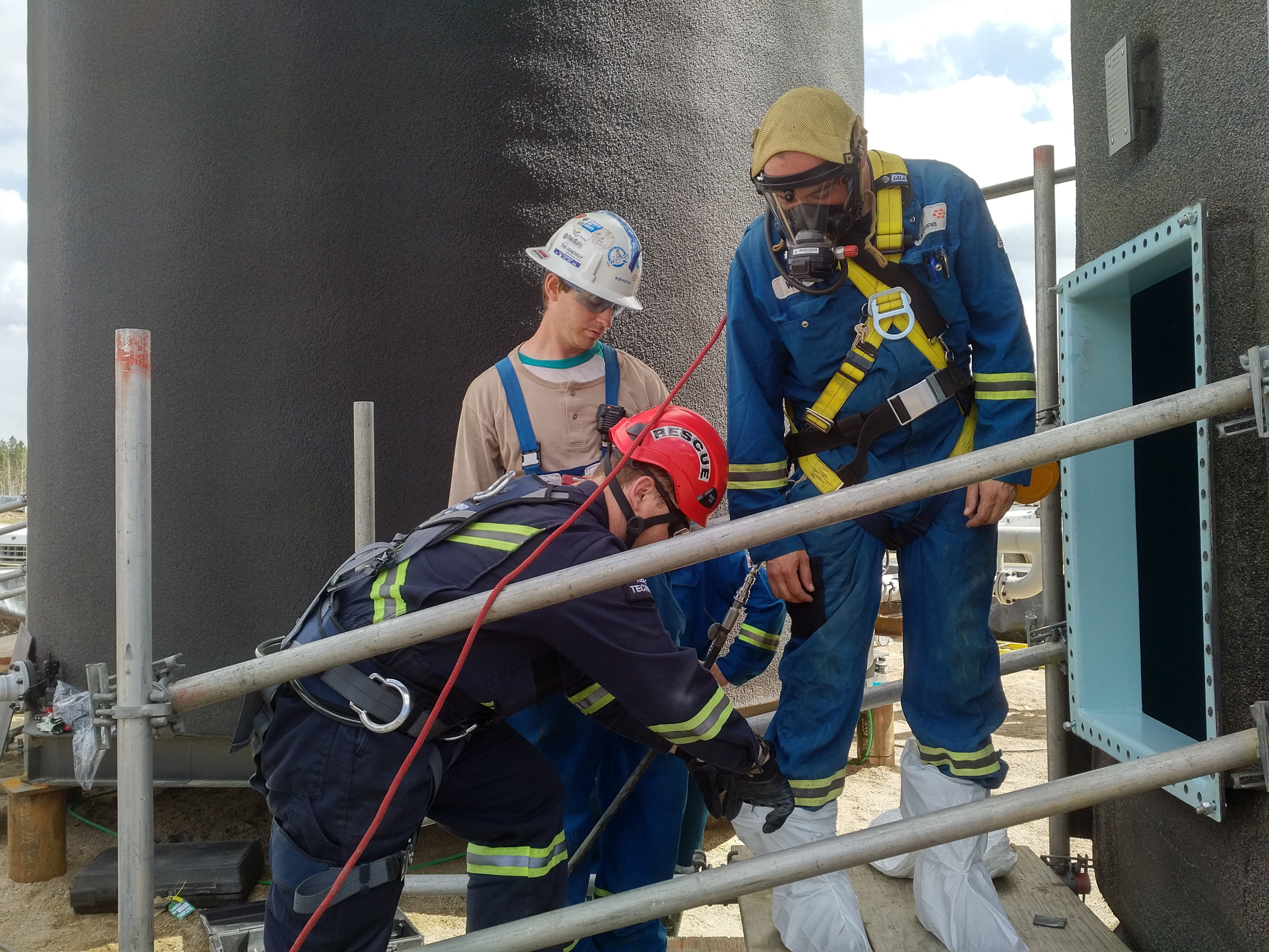 ASSESSMENT AND CERTIFICATE:
Written knowledge test (minimum 80% passing grade). Upon successful completion, the student receives a certificate valid for 3 years.