Rough Terrain Forklift (Telehandler)
Rough Terrain Forklifts (also known as Rough Terrain Telescopic Handlers, Zoom Booms or Variable Reach Trucks) make a valuable contribution to the construction process by enabling materials to be unloaded from delivery vehicles, transported around construction sites and placed at height. This course addresses safe operation techniques, industry best practices, and Alberta legislation as they pertain to Rough Terrain Forklifts. The course is designed to aid those who may be operating these machines during their workday.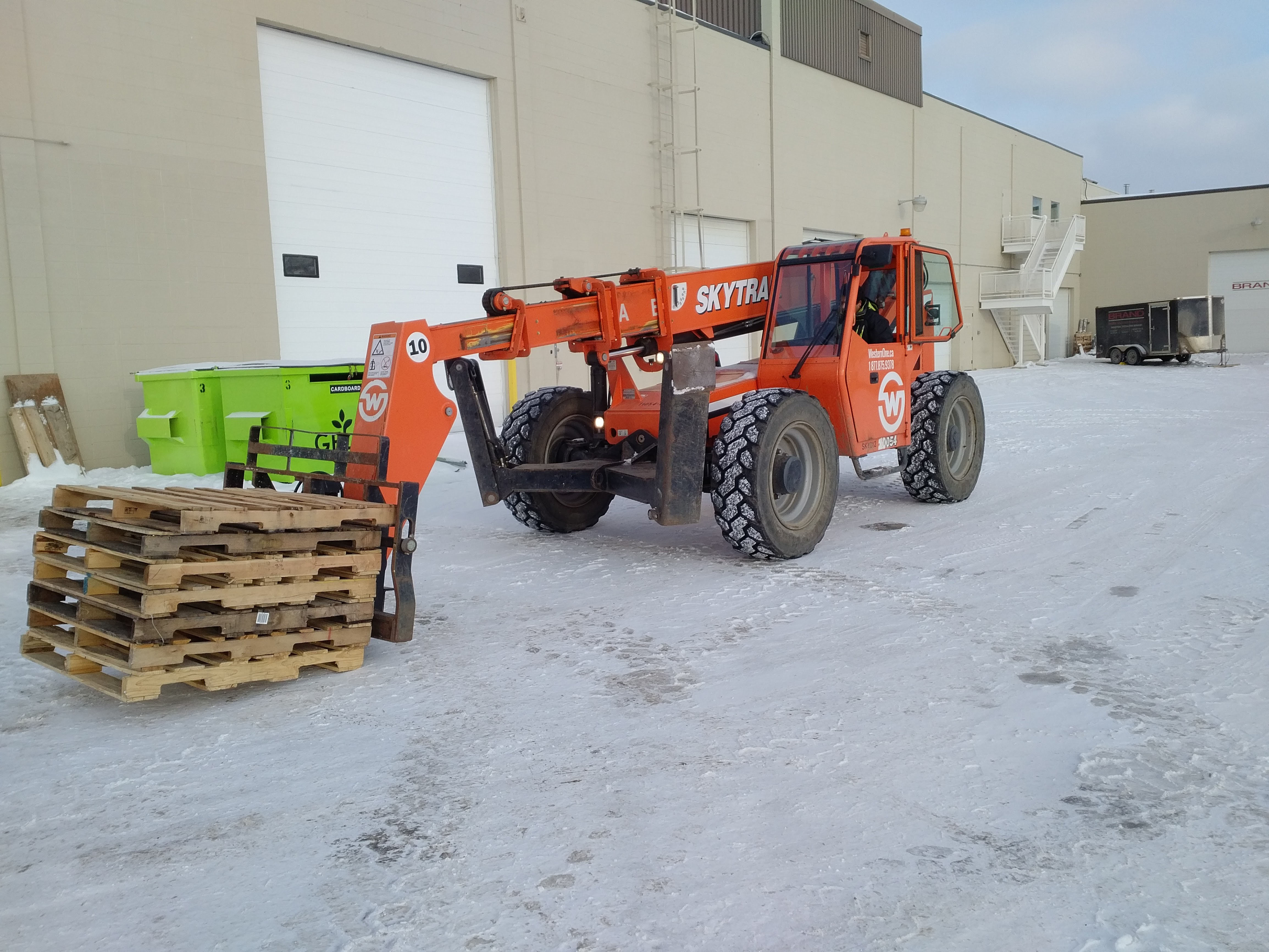 TOPICS:
Legislation and Standards as they relate to Telehandlers
Employer and Worker Responsibilities
Load Limitations and Calculations
Stability
Pre-Use Check
Personal Protective Equipment Requirements
System Components
Machine Specific Features

ASSESSMENT AND CERTIFICATE:
Written knowledge test (minimum 80% passing grade) and field operator assessment. Upon successful completion, the student receives a certificate valid for 3 years.